Information About The Links

During my time around the online Xenopus community I have made some friends with other hobbyists. We are all actively working together on teaching others how to care for Xenopus properly. We have shared lots of great advice and stories about our love for Xenopus frogs and all frogs alike. We are even a connection point for re-homing and fostering ACF & ADF who are either unwanted, abandoned or neglected. Just like cats & dogs, domesticated frogs need homes too.
Please visit the geocities portion of my site. The links to the xenopus community and rehoming and rescuing of xenopus is located below at Mama Frog's Froggy Place.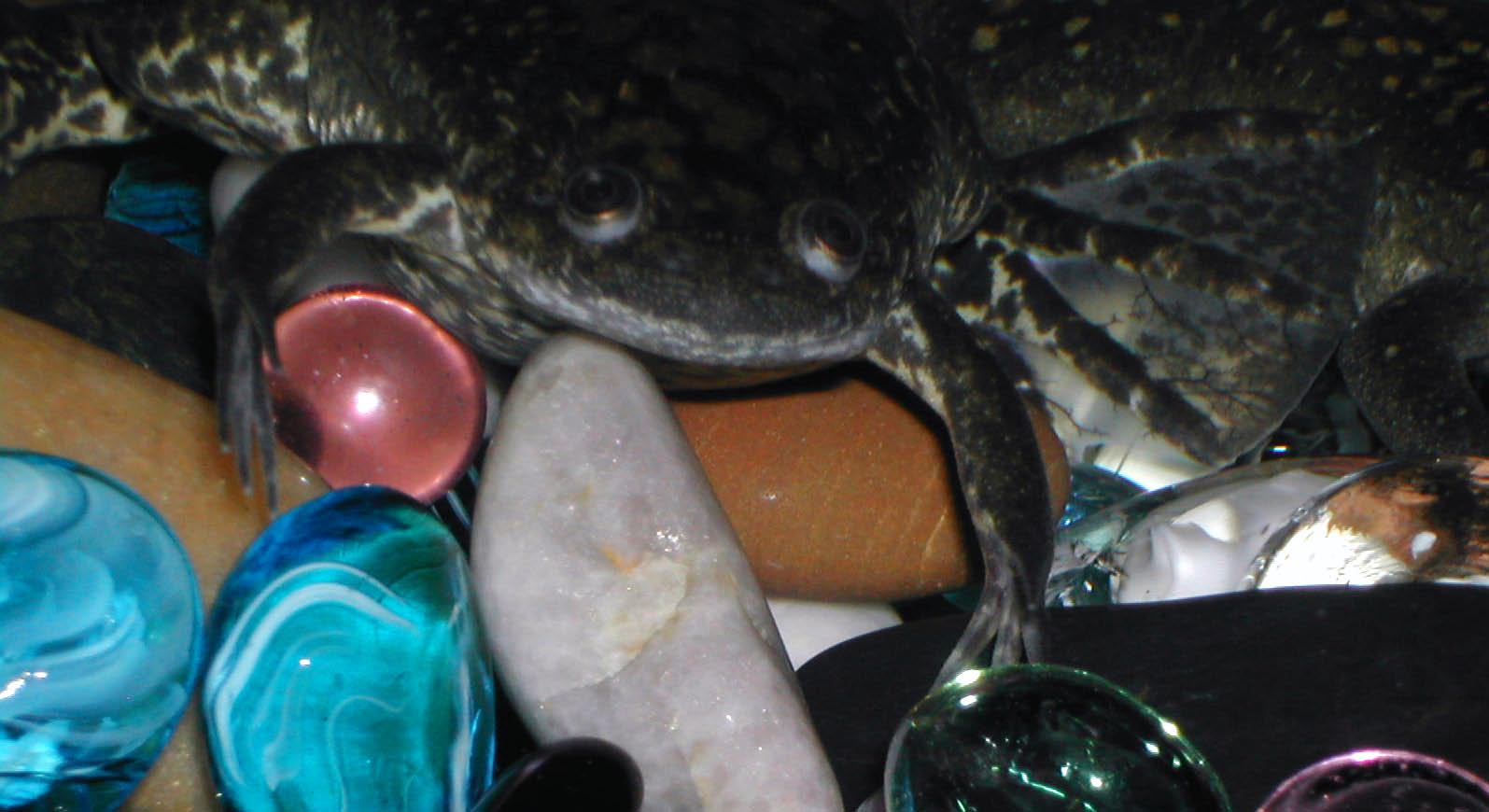 Above is my beautiful "Princess" Sam. Her coloring and her very loving personality has won me over 10 fold... isn't she stunning??? :)
Search Engines
AltaVista You know us as the Internet's original search engine.
Lycos One of the most visited hubs on the Internet reaching one out of every two web users.
Yahoo! With over half a million sites divided into more than 25,000 categories, Yahoo! is both browseable and searchable.
InfoSeek GO Network is a new brand that brings together the very best of the Internet in one, easy to use place.
Link to the geocities pages...Mama Frog's Froggy Place!
MamaFrog's Froggy Place
This site is about caring for ACF, as well as a photo album of my frogs Frodo, Sam, & Slimy. Also listed is connections to the xenopus community. Please visit the other sites and join us in the yahoo group MY PET FROG :) see you there!
~Andrea